Heading toward a promising future,
soaring around the world
Founded in March 2013 in response to the world trend of open skies, AeroJones Aviation has thrown itself into the aviation industry and introduced advanced aircraft manufacturing technology to carefully develop a professional and hard-working AeroJones Aviation team.
The world's leading Light-Sport Aircraft manufacturer, AeroJones Aviation introduces the world's most popular AJCT series of Light-Sport Aircraft by taking expertise as its base, flight safety as belief, and the continuance of Germany's strict quality control as its standard, dedicating itself to becoming the best brand among all the Light-Sport Aircrafts in the world.
---
As the aviation business marches towards a new era, AeroJones Aviation insists on laying a solid foundation for general aviation industry by using rigorous production and manufacturing means, innovative R&D technology, and an enthusiastic heart on the basis of having completed all kinds of aircraft technology transfer. Looking at global perspectives, AeroJones Aviation is quite confident that it will soar into all corners of the world and will spare no effort to become a preferred manufacturer of general aircraft in the world.
International accreditation,
strict quality
AeroJones Aviation successfully obtained the AJCT type certificate for Light-Sport Aircraft (TC0037A-HD), approved and issued by the Civil Aviation Administration of China, in July 2019, which once again proves that AeroJones Aviation has created an outstanding capability for developing future aircraft types and modifying all kinds of aircraft design. This is the first overseas production license for Light-Sport Aircraft granted to a German flight design company's CTLS plane by the Civil Aviation Administration of China (CAAC). Throughout the entire manufacturing process, from materials, components and parts production, and assembly all the way to testing, AeroJones Aviation receives and carries on the technology in strict accordance with the norms of the technical mother plant and ASTM international standards. Through its unremitting efforts, AeroJones Aviation has acquired the domestic production license issued by the Civil Aviation Administration of China and completed integrated, aircraft manufacturing. In addition to requiring the technicians of our company to pass strict aviation assessment and certification, AeroJones also invited German engineers to reside over to guarantee the accuracy of techniques and also hired several professional factory technicians to ensure consistent quality during the production process in manufacture.
Regarding after-sales service, a complete domestic parts production and sales system is established to perfect the after-sales service offered by AeroJones Aviation. More than 90% of the AJCT aircraft components are manufactured in-house, and at the same time we can provide the technical repairs and maintenance services to general aviation companies. Profession and prudent of the technicians ensure that each CT series aircraft produced by AeroJones can always be kept in an optimum state.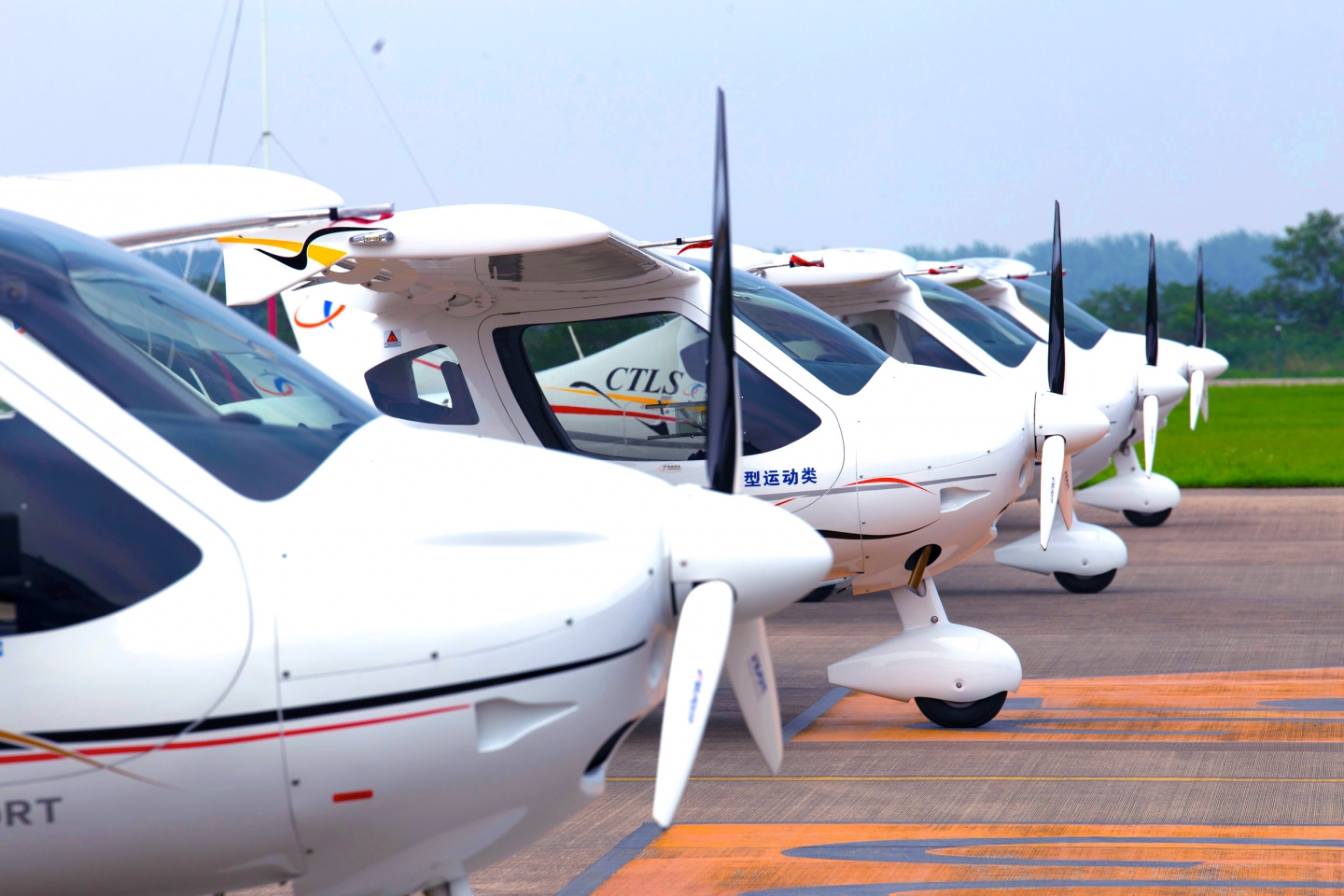 Specialized aviation team,
targeting the global market
Setting a quality assurance benchmark, AeroJones Aviation has become an expert in Light-Sport Aircraft manufacturing with the progression on global marketing and sales, with regard to advancement of production. AeroJones Aviation has also established branches of R&D department in both Germany and the Ukraine. The R&D department of AeroJones will continue research and innovate the aircraft for the customers. AeroJones shows the potential on promoting its original aircrafts to the world, and the extremely solid power that can never be underestimated in the aviation industry.