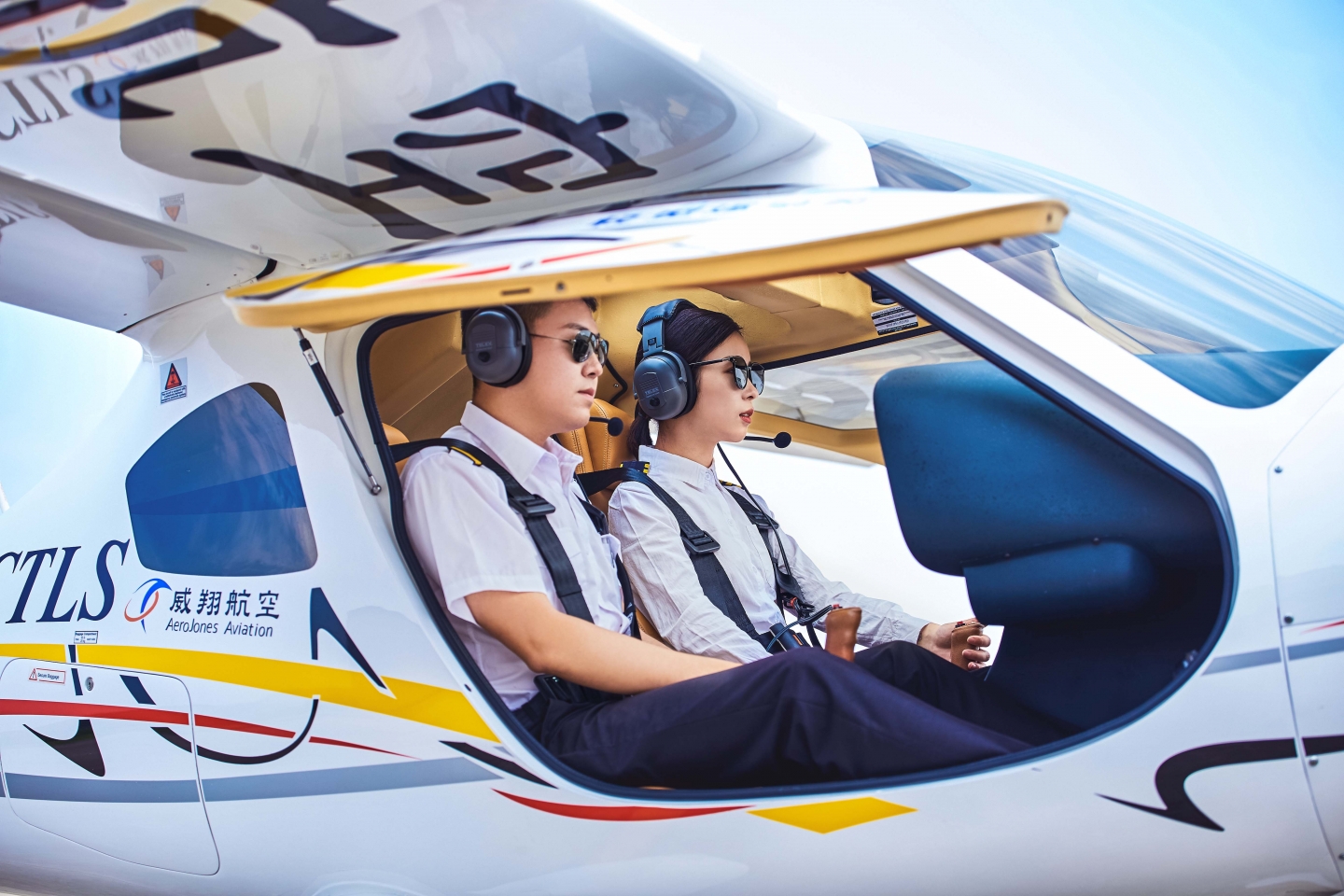 Exploring aviation pilot
This one-hour CTLS flight exploration allows you to fly with an AeroJones Aviation certified flight instructor with no pressure. We can provide you flight exploration with our certified institution.
Obtain your pilot's license
All the joys of flying, whether recreational or professional, come directly from earning the pilot's license. Within 20 hours academic courses training period, the participants will learn basic flight operations and establish reliable concepts. Upon passing the exam, you will obtain a pilot's license issued by the CAAC. Please let the certified institution arrange your flying training program.
Type transfer training
With a private pilot's license, you want to buy an aircraft like CTLS, but have no experience in piloting an aircraft like ours. Don't worry! AeroJones will offer you a complete type transfer training course that will enable you to operate CTLS with ease. Those who already have a pilot's license are recommended to join the five-hour training program through which the flight characteristics of CTLS are introduced in order to transfer qualified pilots to CTLS flying experience. The program focuses on the study of aircraft control, engine management, avionics operating procedure, handling of flight abnormalities, and emergency procedures.